You Need a No-Cost Attorney/Realtor® To Protect You
When facing a difficult mortgage or real estate matter, how safe are you using a Realtor with no legal training?
Quite simply, it is illegal for a Realtor to advise you on defaulted debt or to fully represent all your interests in a short sale. Do not trust the mortgage settlement or the sale of your home to someone who has no legal training whatsoever. Call me today at (949) 264-0966 for a full evaluation without cost or obligation. If you choose to work with us, you will never be charged any fees because we will get the lender to pay. You may even receive cooperation money if you sell.
With an Attorney/Realtor®, you will not only receive exceptional legal counsel, but you will be able to stay in your home well past any scheduled foreclosure date while we process our proprietary PRE-SHORT SALE EXTENSION PROGRAM at absolutely no cost to you.
FREE foreclosure auction and trustee postponement processing
FREE legal challenge and performance demand against your lender
FREE chapter 7 bankruptcy (optional, only if desired)
FREE Lien Avoidance Motion (LAM) processing to remove liens
FREE Homeowner Bill of Rights "material change" loan mod resubmission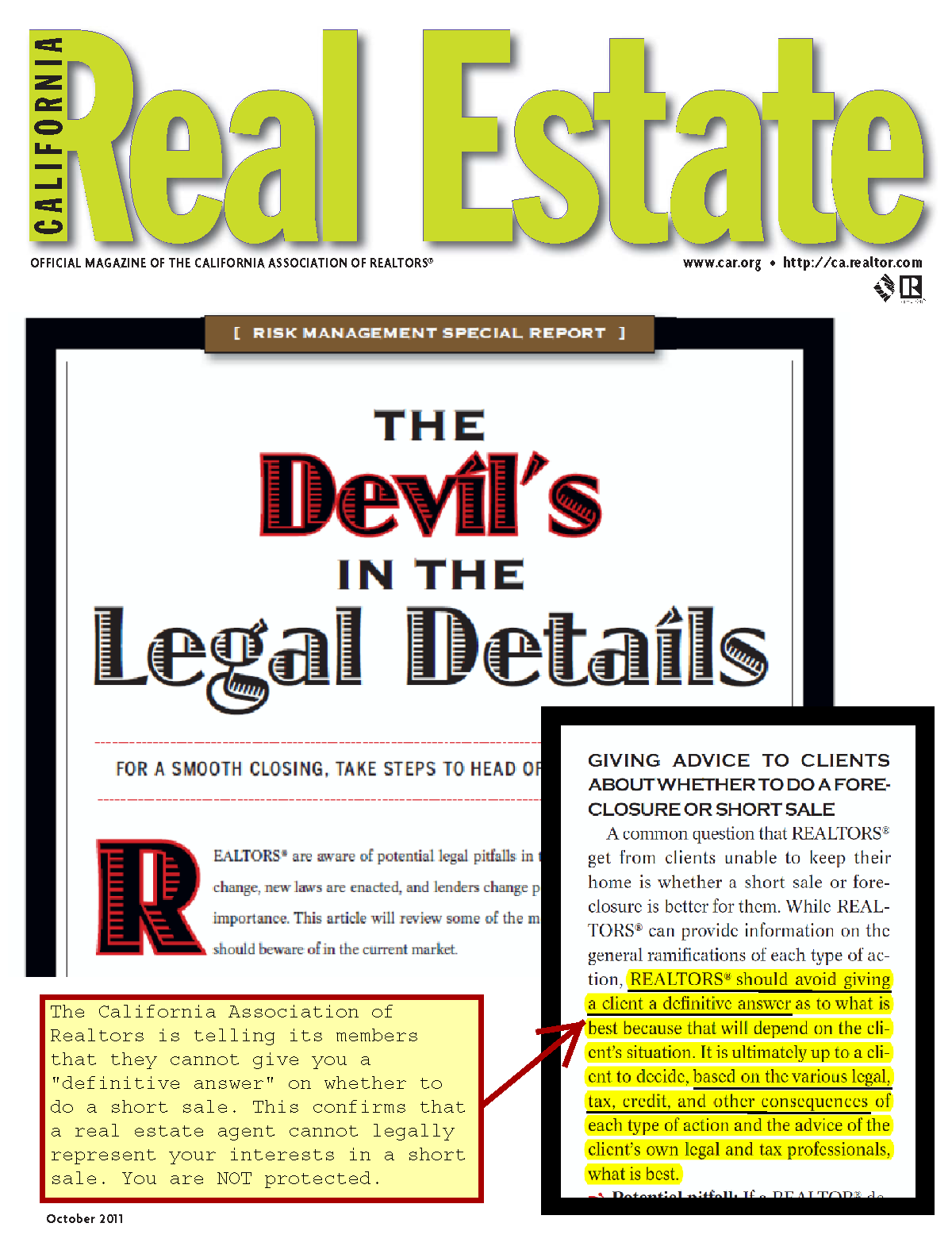 Contact me for our complete short sale guide