What you Need to Know About California Loan Modifications!
Find out what lenders are looking for and why they deny so many loan modification requests. Learn about the "Net Present Value" test that is keeping so many people trapped in repeated loan modification denials.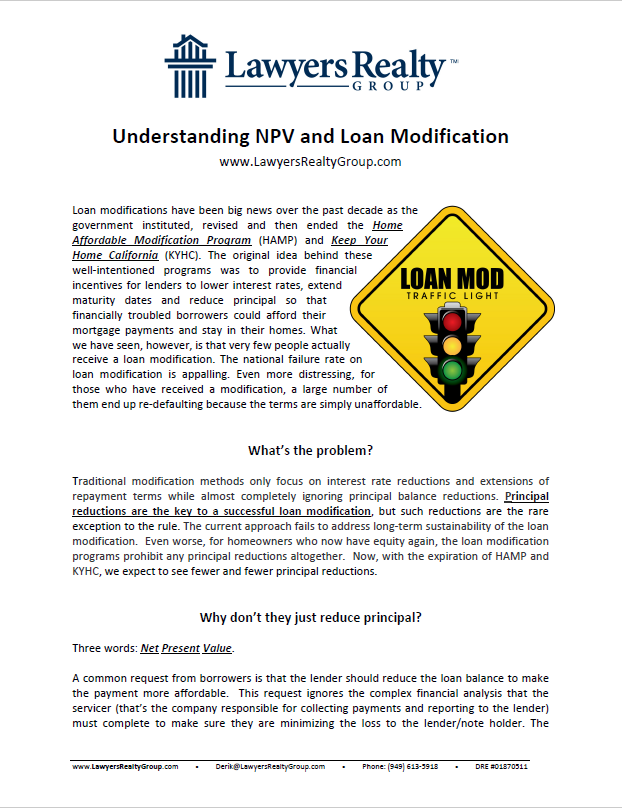 Complete the form below to get the FULL REPORT today!